Hopefully, you are experiencing some of this great weather we currently have! If like me it's left you wanting a refreshing summer cocktail this post will have you covered! Obviously, there are the typical summer cocktails - pina colada, strawberry daiquiri etc. But the three I've included in this are twists on the typical!
Bicicletta spritz
This Italian cocktail switches the typical processco for white in its spritz. For me, the Campari makes it my perfect summer cocktail. If you've never had Campari it is more bitter than Aperol and contains a mix ofrhubarb, berries and a floral bouquet of herbs.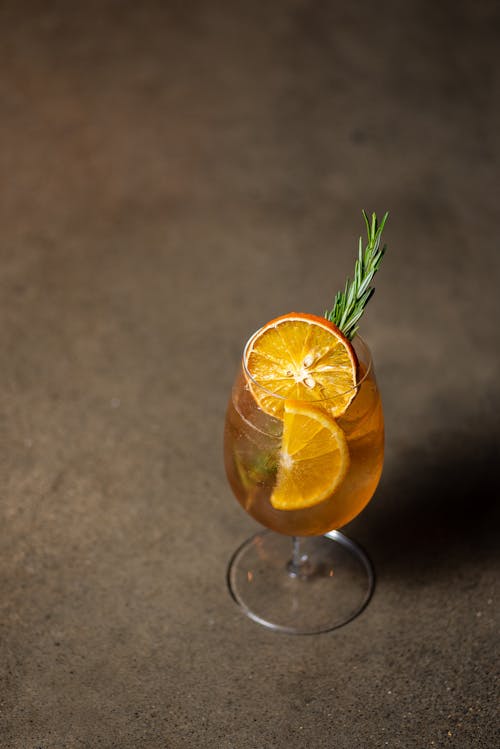 To serve add all ingredients below into a glass filled with ice.
1 orange

cut into wheels

50ml (double measure) of a light Italian dry white wine such as pinot grigio

50ml (double measure)

Campari

Top with soda water
Banana Daiquiri
A sweet twist on the Strawberry Daiquiri - I know banana isn't for everyone but if you like it you love it so I had to include this! Plus it's super easy to make.
Add all ingredients (except the garnish) to a blender and blend until smooth.
Add to a glass and top with garnish! (Tip - if you like a frozen daiquiri freeze the chopped banana overnight ad add a few ice cubes to the blender!)
1 chopped banana

50ml (double measure) white rum

25ml (single measure) lime juice

1 tbsp Cointreau

or sugar syrup

Cherries and banana slices

to garnish
Peach Iced Tea Sangria
Does anyone else feel left out when everyone is sitting around drinking sangria but you hate red wine? This is me every summer so I decided to try and make my own. I started with a white wine and orange sangria which was nice once I tried rosé and peaches and I've never looked back. There are a few different variations of this - for example, you can use peach iced tea from the supermarket instead ofchamomilebut it's very sweet! (Another tip is to check what fruits your rosé is made with and use them in the sangria to bring out the fruit notes in the wine!)
To make this add the wine and fruit into a bowl and lightly muddle, mix and put in the fridge. Steep the tea bags in boiling water with the honey and leave for 15 minutes. Remove the bags and put it in the fridge to cool. Add the wine and tea into a glass and top with ice. Garnish with leftover strawberries.
150ml rosé

 wine

1 chopped peach

1 handful chopped strawberries

1/2 chopped lemon

2 chamomile tea ba

gs

2 tbsp runny honey
There are my top three summer cocktails - feel free to change them to your taste most will work with whatever fruit you have to hand! If you do try them make sure to tag us on Instagram (@kokoblossom) so we can see your creations!